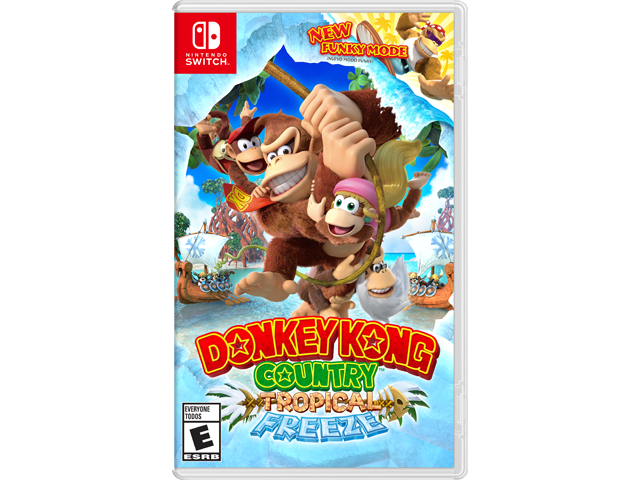 FREE SHIPPING: This item qualifies for a free shipping promotion. Enter NINTSHIP at checkout. For details, please see Terms & Conditions.
Donkey Kong, Diddy Kong, Dixie Kong and Cranky Kong Return for the Franchise's Debut on Nintendo Switch™!
This title includes all the fun and challenge of the original game, plus a new beginner-friendly mode that lets players enjoy this critically acclaimed adventure as groovy surfing simian Funky Kong. Funky Kong can double jump, hover, perform infinite rolls and even perform infinite underwater corkscrews. Thanks to his sturdy surfboard, even spikes can't slow him down.
Limited Warranty

Nintendo systems, including Authentic Refurbished systems, carry a standard 12-month warranty, which is one of the longest standard warranties in the video game industry. Games and accessories sold separately carry a three-month warranty. The warranty covers any manufacturing or workmanship defects and these will be repaired at no charge. [Learn More]

Returns/Exchanges:

Parts and Accessories, purchased directly from Nintendo, may be exchanged or returned within 30 days after a delivery of your order. Item must be in its original condition, undamaged, and with all parts.[Learn More]