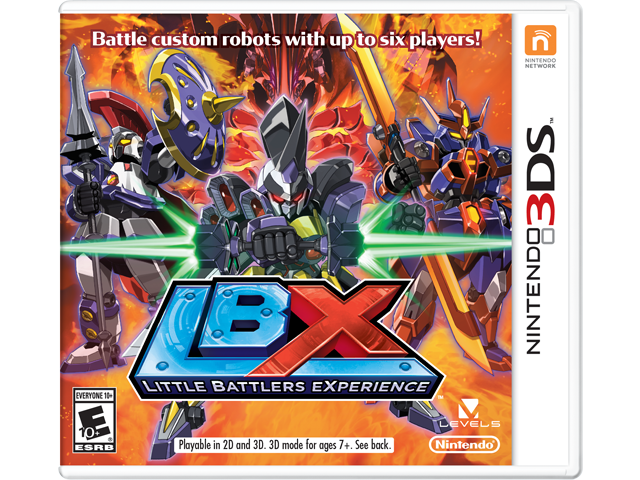 Collect, Build and Battle Your Palm-Sized Robot!
Play as Van Yamano, a young boy who comes upon a unique LBX – a complex, customizable, palm-sized robot. Use it – and team up with familiar characters from the hit TV series – to take down the evil corporation known as the New Dawn Raisers.
Choose from more than 130 different complete sets of matching parts or build your one-of-a-kind LBX using more than 4,000 parts.
**Use Parental Controls to restrict 3D mode for children 6 and under.
Limited Warranty

Nintendo systems, including Authentic Refurbished systems, carry a standard 12-month warranty, which is one of the longest standard warranties in the video game industry. Games and accessories sold separately carry a three-month warranty. The warranty covers any manufacturing or workmanship defects and these will be repaired at no charge. [Learn More]

Returns/Exchanges:

Parts and Accessories, purchased directly from Nintendo, may be exchanged or returned within 30 days after a delivery of your order. Item must be in its original condition, undamaged, and with all parts.[Learn More]