Complete your Repair Request in just a few steps
Symptom
System Makes a Crackling or Popping Sound, then Powers Off / 1101
If this symptom is not correct, please visit our Support section to get help with your issue.
Nintendo strives to keep any saved data on the system during repair. However, due to the nature of some situations, saved data can not always be retained or recoverable. More Info
I understand that by submitting a Repair Request to Nintendo, my system may be returned to me without the current saved data.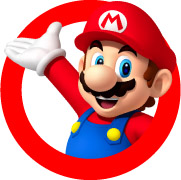 "Let's get you fixed up!"
Your system is typically returned to you 5-10 business days after it is received.
Not ready to Request a Repair?
If you are not ready to set up repair at this time (for instance, if you need to consult with someone first), simply leave the site and return when you are ready. Please note, it will be necessary to repeat the support steps you followed to reach this page.