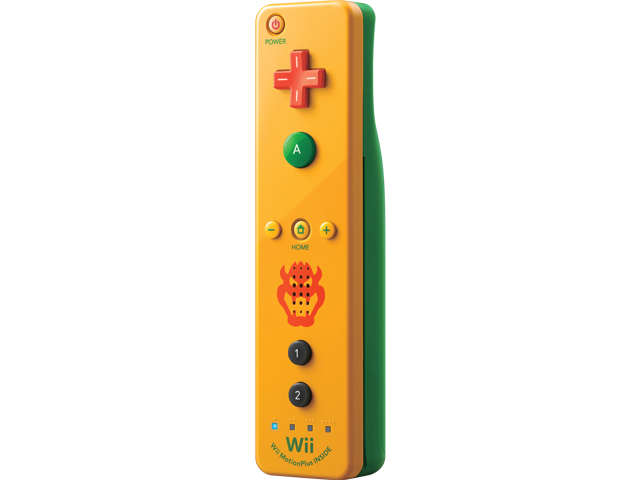 Simple. Intuitive. Easy to Use.
The Wii Remote™ Plus is a unique controller for the Wii™ and Wii U™ systems that has the increased sensitivity of Wii MotionPlus™ built-in. The button pressing of typical controllers is replaced by the natural, fluid motion of your hand. The Wii Remote Plus senses your every action and makes you feel less like a player and more like you're part of the game.
The Wii Remote Plus also allows for other types of controllers to be used in conjunction with it, including the Nunchuk™ and Classic Controllers™.
If your Wii Remote Plus is not working properly, we recommend following our troubleshooting steps before deciding on a replacement.
Wii Remote Plus - Bowser Theme (Wii U, Wii mini, Wii)
Limited Warranty

Nintendo systems, including Authentic Refurbished systems, carry a standard 12-month warranty, which is one of the longest standard warranties in the video game industry. Games and accessories sold separately carry a three-month warranty. The warranty covers any manufacturing or workmanship defects and these will be repaired at no charge. [Learn More]

Returns/Exchanges:

Parts and Accessories, purchased directly from Nintendo, may be exchanged or returned within 30 days after a delivery of your order. Item must be in its original condition, undamaged, and with all parts.[Learn More]