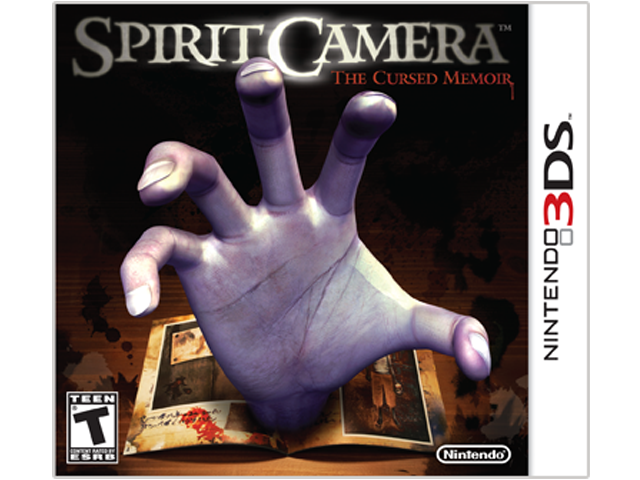 A Visceral 3D Horror Tale Unfolds Before Your Eyes!
The Spirit Camera™: The Cursed Memoir game invites players to experience supernatural thrills they won't soon forget, using the built-in camera functions and augmented-reality features of the Nintendo 3DS™ system. The game's mysterious storyline involves a girl named Maya who has been hiding in the darkness of an old house, cursed by a malevolent woman in black.
To free Maya from the curse, players must use the "diary of faces" – a 16-page AR notebook included with the game - to view ghostly images and interact with the world Maya is trapped in. The Nintendo 3DS system becomes the Camera Obscura in players' hands and is capable of revealing the supernatural and dispelling evil spirits. The lines between reality and fiction blur in this chilling horror adventure.
** Use Parental Controls to restrict 3D mode for children 6 and under.


p65warnings.ca.gov
Limited Warranty

Nintendo systems, including Authentic Refurbished systems, carry a standard 12-month warranty, which is one of the longest standard warranties in the video game industry. Games and accessories sold separately carry a three-month warranty. The warranty covers any manufacturing or workmanship defects and these will be repaired at no charge. Learn More

Returns/Exchanges:

Parts and Accessories, purchased directly from Nintendo, may be exchanged or returned within 30 days after a delivery of your order. Item must be in its original condition, undamaged, and with all parts. Learn More